ALKOR PVC & Standing Seam Roofing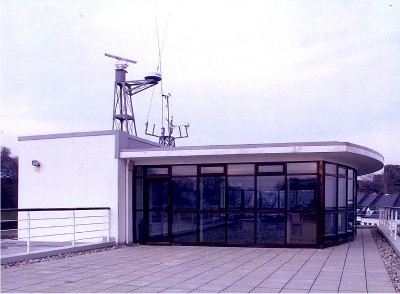 Alkor PVC
Henry McGinley & Sons Ltd have been an' Approved Contractor' for the Alkor PVC range of roofing products for several years.
Each member of our installation teams has completed Alkor's official installers training programme and are qualified in the fitting of the 'Alkor Plan' waterproofing membrane range. Used extensively for flat roof assignments Alkor's products provide the following product benefits:
Properties / Benefits
Long life expectancy (20 years+).

Limited maintenance.

Will not rot, bacteria resistant.

Inflammability, B2 in accordance with DIN 4102 Part 1.

Root resistance in accordance with DIN 4062 Part 1.

High moisture vapour permeability.

Resistance against environmental pollution.
'KeyBemo' Standing Seam Roofing
To meet the needs of the marketplace we are also offering the KeyBemo standing seam roofing system. KeyBemo offers specifiers total design freedom, maximum product performance and minimum ongoing maintenance. It is the ideal solution for new build projects as it offers economy, strength, speed of construction and outstanding durability.
KeyBemo is a natural choice therefore for leisure, commercial or industrial buildings.
KeyBemo has been specifically designed for low-pitched roofs, down to a minimum pitch of 1.5 degrees when running from ridge to eaves position, although steeper pitched roofs can also be accommodated.
The profile is available with convex, concave or combination curvatures or crimp formats.
Properties / Benefits
Available in Aluminium (with a 25 years performance guarantee), coloured aluminium, coated steel in HPS200 Plastisol or PVF2, copper, zinc and stainless steel.



The product can be factory supplied (max 27.4 metres without special movements permit) or from the on-site roll former up to lengths in excess of 120 metres at ground or eaves level.

KeyBemo achieves Class 0 fire rating for exterior spread of flame and notional BS476 Part 3 for exterior fire spread.

A lightweight alternative for over roofing on refurbishment assignments. Adding minimal dead weight to existing structures.

The system is designed without sealant in the roll joint, enabling trapped construction moisture to disperse through natural convection.

Comprehensive range of non-penetrative accessories are available including safety line systems, walkways, snow guards and lightning protection.

Available in the following widths: 305mm, 400mm and 500mm, in straight sheets or pre-curved, to any combination of shapes, even to radii as tight as 2.5 metres.
© 2022 Henry Mc Ginley & Sons Ltd.