Facilities
Production Capacity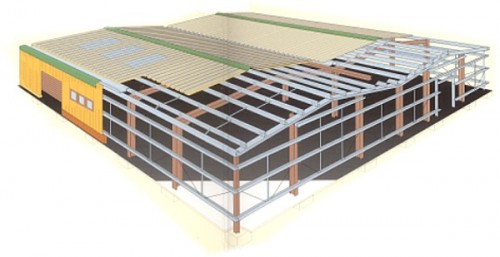 The business is located at Milford Co. Donegal, in a 15,000 sq ft production facility. Our premises were extended in 2003 with the erection of new workshops for folding, cutting and painting. The business has both the capacity and capabilities to complete steel fabrication and erection projects of 500+ tonnes.

To ensure production standards are maintained, the activities of the fabrication department are controlled using the procedures and processes written into the company's quality manual.

The department also benefits significantly from the use of CAD and the structural steel package 'Xsteel'. The software enables us to combine current technology with years of industry experience to support both the design and the production stages of projects.

In terms of our roofing services we have completed contracts of over 6,000 sq metres.
© 2022 Henry Mc Ginley & Sons Ltd.