Roofing & Cladding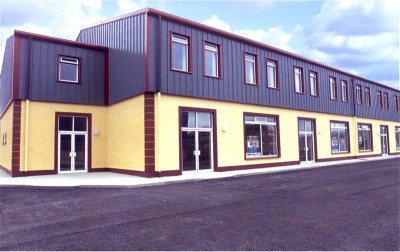 Henry McGinley & Sons Ltd are recognised as one of the leading commercial and industrial roofing contractors in the North West of Ireland.

Supplying a range of roofing and cladding solutions we can offer a 'supply and fit' service to suit individual client needs, specifications and budgets. Using our own fully trained roofing squads we can efficiently address your roofing and cladding requirements.
Products / Services
We are highly experienced in this sector and have the capabilities to supply and install the full range of Kingspan Roof and Wall systems.

We have been a registered contractor for Kingspan's Insulated and Architectural cladding for approximately 15 years. We also supply the Topdeck and the Insulated Roof Tile Panel Systems.

To ensure the perfect finish on all projects we make all flashings and gutterings at our own premises following the installation process.

© 2022 Henry Mc Ginley & Sons Ltd.